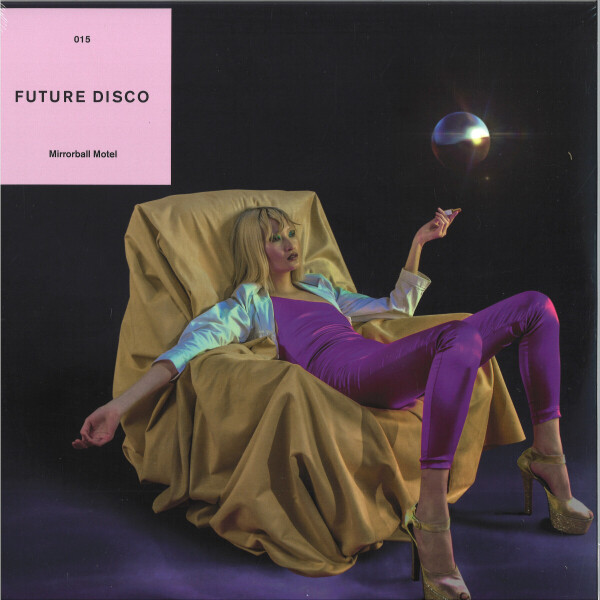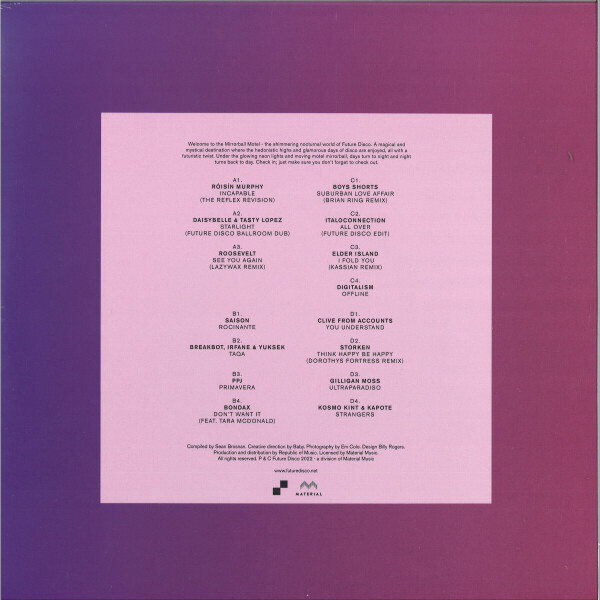 1.
Incapable (The Reflex Revision)
---
2.
Starlight (Future Disco Ballroom Dub)
---
3.
See You Again (Lazywax Remix)
---
8.
Suburban Love Affair (Brian Ring Remix)
---
9.
All Over (Future Disco Edit)
---
10.
I Fold You (Kassian Remix)
---
13.
Think Happy Be Happy (Dorothys Fortress Remix)
---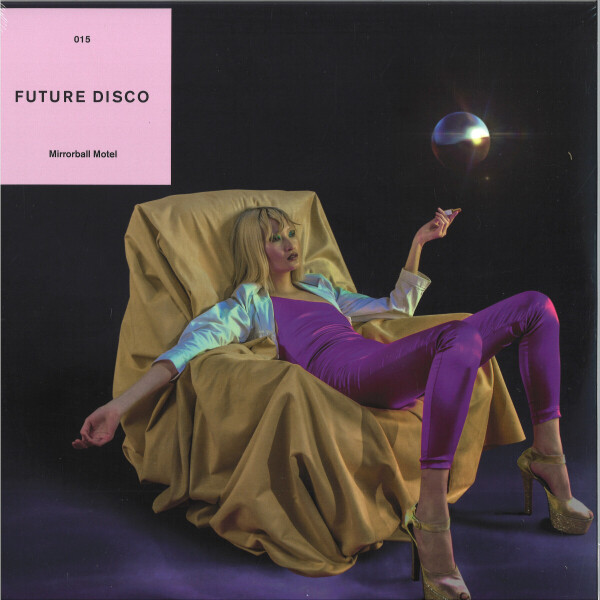 description
Willkommen in Future Disco's 'Mirrorball Motel' mit seinem Weitwinkelblick auf den perfekten Dancefloor. Eine schillernde 19-Track-Erkundung der magischen und eskapistischen Disco- & House-Sounds von Künstler*innen wie Digitalism, Cinthie, Bondax, PPJ und Roosevelt. Dazu 5 exklusive Beiträgen (Daisybelle & Tasty Lopez, Italo Connection, Clive From Accounts, Charlie Hepworth, Boys Shorts) und die exzellente Vocalarbeit der legendären Roisin Murphy, von Zauberer The Reflex zur Perfektion geremixt.